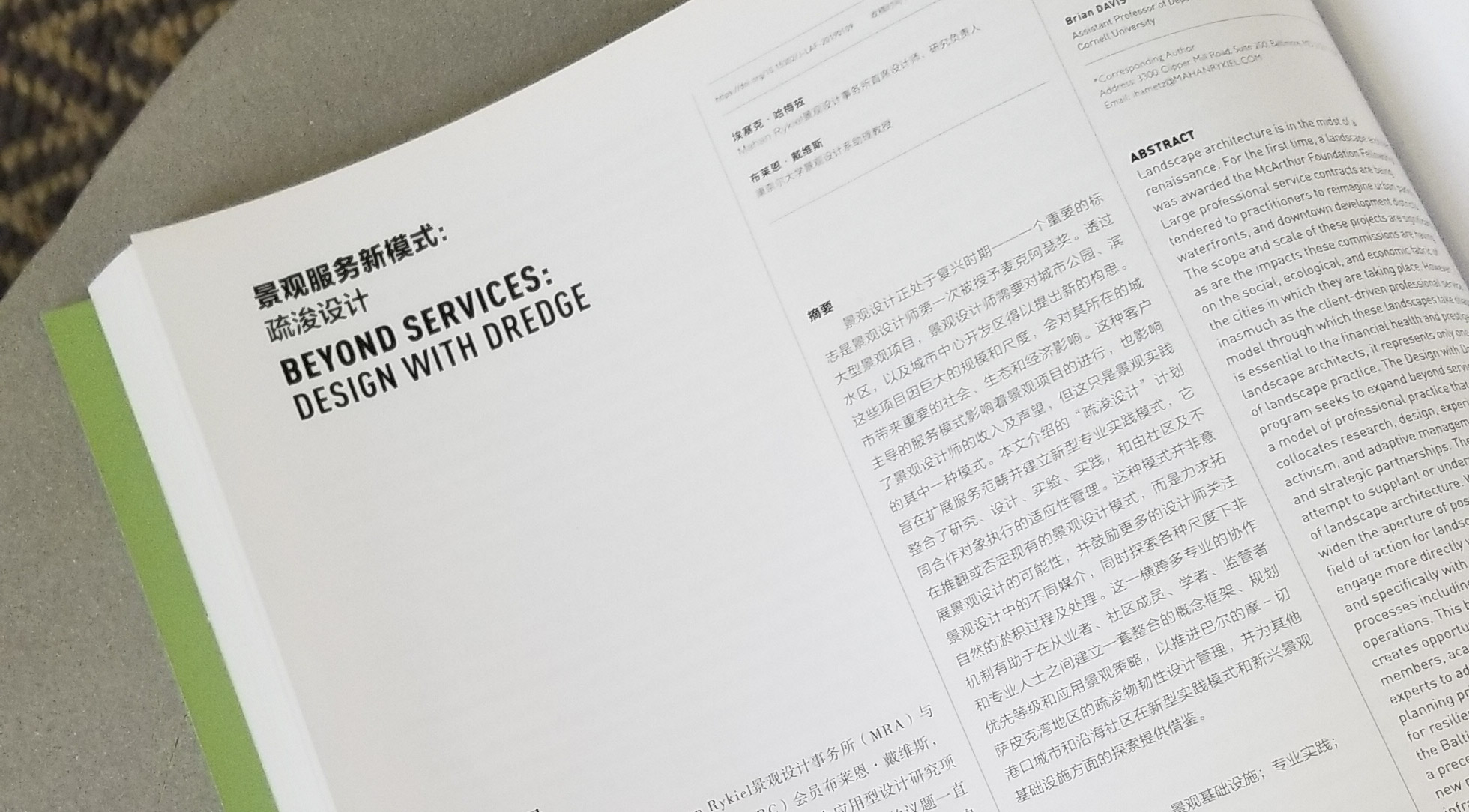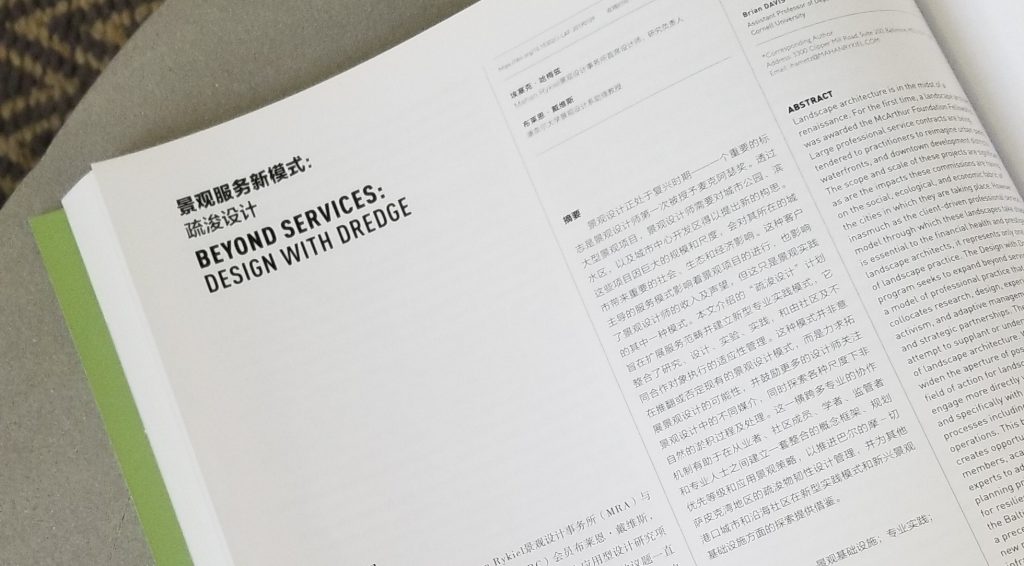 Mahan Rykiel's Design with Dredge research has been published in Landscape Architecture Frontiers, an international publication out of China.
Below is a synopsis of what the article covers:
Situated at the water's edge and in former wetlands of the Chesapeake Bay, the Port of Baltimore is part of a complex estuarine environment where legacies of labor, innovation, and ecological justice overlap. Every year in this dynamic environment, natural and anthropogenic siltation processes infill waterways and navigation channels, creating an economic and cultural imperative to remove 1.5 million cubic yards of sediment from the Baltimore Harbor to enable deep draught vessels to reach the Port. However, this industrial landforming has and continues to dramatically alter the shoreline of the Baltimore Harbor and with rising competition for waterfront real estate and more stringent environmental controls on development, dredged material management is becoming increasingly complex and costly for the State of Maryland and the Port of Baltimore.

The Design with Dredge program aims to address these issues directly through a cross-disciplinary research partnership that is piloting and developing shared conceptual frameworks, hybrid research methods, and applied landscape strategies for dredged material management in the Baltimore-Chesapeake region. Fundamental to this effort is the recognition that industrial processes are landscape processes and that successful engagement with landscape infrastructures like navigation channels necessitates grappling with a broad spectrum of technical concerns and social values from environmental justice, to economic development, and ecosystem management. Within this context, Design with Dredge is articulating new design research methods and platforms for collaborative action that integrate knowledge and techniques from ecology, engineering, and design that include conceptual design propositions, construction details, performance specifications, and site maintenance strategies. The results of the Design with Dredge research collaboration and its ongoing efforts are influencing dredged material management in Baltimore and the Chesapeake Bay region through new material specifications, design standards, ecological management strategies, and community outreach and engagement methods.