Baltimore's Turner Station hopes marsh restoration return wildlife, recreational activities to Fleming Park
A pioneering plan to revive a faded waterfront community park using sand and silt dredged from Baltimore's harbor took a couple of small but significant steps forward this week.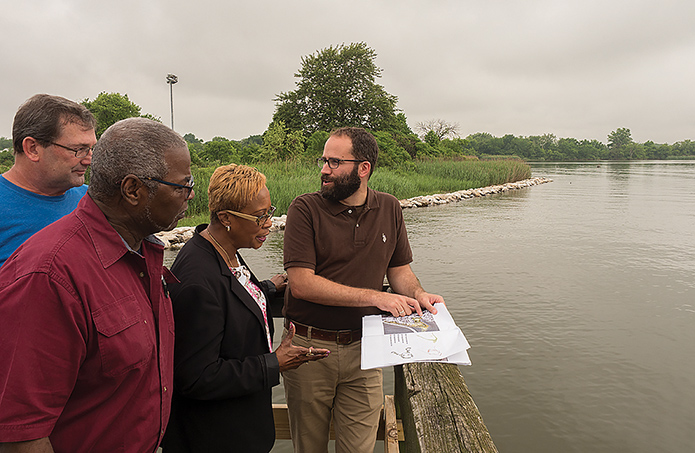 Isaac Hametz (right), of the landscape design firm Mahan Rykiel Associates, reviews park upgrade plans with (from left) Doug Myers of the Chesapeake Bay Foundation and Larry Bannerman and Gloria Nelson of the Turner Station Conservation Teams. (Dave Harp)
Published by Bay Journal Media, Bay Journal informs the public about issues and events affecting the Chesapeake Bay.
Source: Bay Journal – Article: Project to revive shoreline park using dredged material wins support